Welcome

....to JusticeGhana Group
JusticeGhana is a Non-Governmental [and-not-for- profit] Organization (NGO) with a strong belief in Justice, Security and Progress...." More Details
Details

Category: Law Reports
Created on Monday, 24 August 2015 00:00
Hits: 42413
Page 3 of 4
ADVOCACY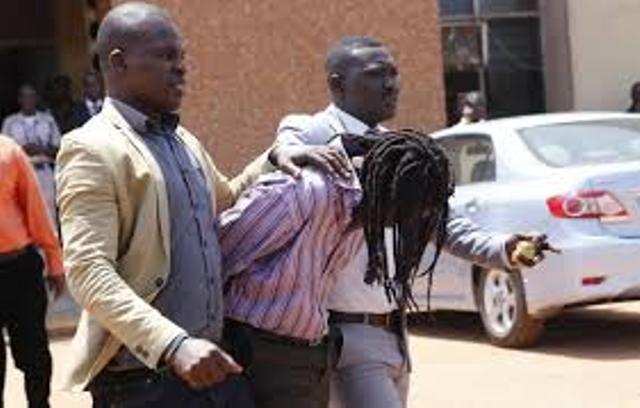 It is perhaps, worth noting that a suspect even with blooded hands and machete could not be a criminal until the law found him/her to be one- there could be more to his/her obvious crime- for example, insanity and lack of the required intention for the said suspected crime. So, a suspect must be treated with every dignity s/he is entitled to under the law- both on arrest and at the police station. The presumption that we are not guilty until the courts find us so means that we can be released on bail at any point from the moment s/he had been arrested even if we have voluntarily conceded to a crime. A bail may be given in the police station after interview or the court after the preliminary hearing. But it is at the discretion of the authorities in charge. If we are awarded bail we are at liberty or have freedom until the next part of the hearing. Thus the police in charge may decide that it is in our best interest to be [or not be] released on bail whilst they go ahead with their probing about the matter we are involved.
When this happens, we might usually be asked to return to the police station in question at a certain date or possibly if a preliminary hearing has been slated before bail has been granted, then as a defendant, we will be given the court date with the condition placed on the bail that we must attend court for the hearing. As said, this decision to grant bail is at the bosom of the custody officer. S/he may refuse bail if: the defendant's name and address cannot be obtained or; there are doubts about the personal details given to the police. If we are released on bail on condition but fail to either return to the police station at a specified time, or turn up to court on the given date, then the police has the power to order for our arrest for breaching bail conditions. We could be granted a conditional bail by the court and/or the police on the basis of a surety. A surety is where another person who is prepared to promise to pay the court a certain sum of money on our behalf should we breach any of our bail terms- eg. failing to attend court. The promise to pay the money is called a recognisance, and no money has to be paid unless we breach bail. If any one of us, as a defendant, abides by his/her conditions then no money has to be paid.
But it must be told that it is illegal for any police officer or authority, to demand money from us before we are granted bail. In UK, Article 5(1) of the Human Rights Act 1996 provides that "Everyone has the right to liberty and security of person. No one shall be deprived of his liberty save in the following cases and in accordance with a procedure prescribed by law: (c) the lawful arrest or detention of a person effected for the purpose of bringing him before the competent legal authority on reasonable suspicion of having committed an offence or when it is reasonably considered necessary to prevent his committing an offence or fleeing after having done so.." Article 6(2) of the European Convention on Human Rights (ECHR) provides that "Everyone charged with a criminal offence shall be presumed innocent until proved guilty according to law. " Admittedly, the Anti Terrorism, Crime and Security Act 2001, puts some bar on the right to bail on foreign nationals arrested on suspicion of some kind of terrorist offence.Then are offences related to Rape; Attempted Rape; Murder; Attempted Murder and adult offenders who have tested positive for class A drugs in their system where for example: s/he is either charged with possession or intent to supply a class A drug, which are not within the scope of these discussions. [2]
The granting of bail is a crucial pre-trial matter to be decided by the police/courts whether we should be allowed back into the public whilst awaiting trial or shall be remanded in custody until the trial date. Even though our hands may be tainted with blood and machete or a known offender (ex-convict) that could not summarily mean that we are criminals. No authority has the legal right to coerce/torture you in submission- physically or mentally, to adduce evidence for his/her case. Accordingly, prudent legal practitioners had from the word go, strove to punch holes into for example, how the police had treated their clients upon arrest or while under their custody. For example, emphasis is put on your health status - if you were to be on medication and the police had refused to abide by what it ought to have done or documented on the custody records- then the lawyer, could hang/pitch his/her future case on them.
SUMMARY NOTES
On arrest we should always have the right to legal advice, to have someone of our choice informed about our detention and not least, the right to remain silent to police questioning- but this comes with inference and at our perils. But even if where you have a starring previous, can't your prudent counsel persuade the court to 'take into account (TIC)' your reformed state of person- positive community ties, stable employment, education & training engagements, not forgetting your family circumstances such as a breadwinner or carer of an ageing and ailing vulnerable parents, friend or relative, to rebut the prosecution's quest to keep you in cell/remand? A good criminal justice system had always struck for the fairness and reasonable balance. In Ghana, Ewuraekua had told that in a busy cell like that of Airport Police Station, at times the officer in-charge of a case had to feed the suspect because he doesn't know anybody to bring him food. Our thesis is: how are the inmates of the police cells across the country, being fed?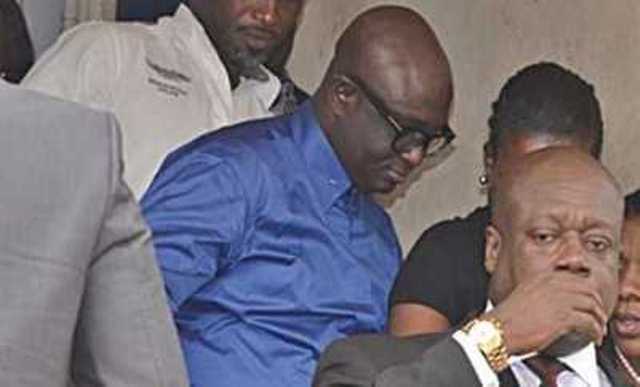 ………
Researched and Compiled By Asante Fordjour for the ShelterGhana Project @ JusticeGhana Group.
JusticeGhana
…
---